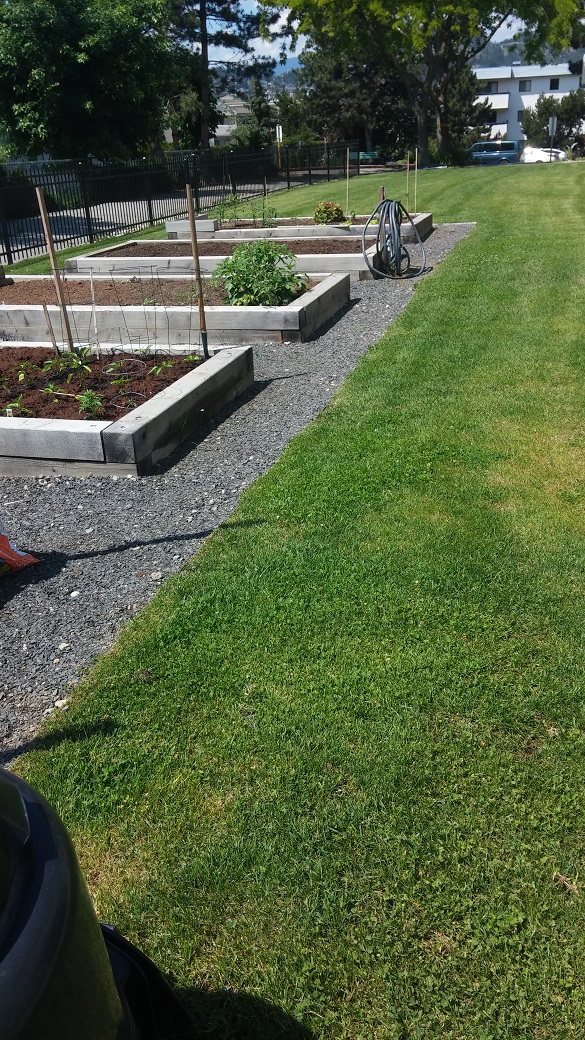 Community gardens get big green thumbs up in Kelowna
Infotel By John McDonald June 2, 2015
KELOWNA - Better support for community gardens, both public and private, can happen if there is a better understanding of what food security means for the community.
City staff hope to provide a better understanding by amending the food security policy in the official community plan and the zoning bylaw.
"This is turning a landscape buffer into functional, useable outdoor space — creating productivity," Coun. Luke Stack says, praising the social function the 11 public community gardens in Kelowna provide.
Eight of these gardens are located on city-owned land and all are managed by the Central Okanagan Community Garden Society. The society says there is a waiting list of more than 200 people for garden plots.
There are also eight private gardens located in multi-family residential complexes and another three at local extended care facilities.
"Most of these people go to meet their neighbours, create friendships. The reality is it's a community that comes out of these gardens," Stack says.
Urban planning manager Ryan Smith told council staff are recommending developers be allowed to swap 10 per cent of private amenity space (such as balconies or rooftop patios) in multi-residential projects for a shared garden space. As well, a one-metre strip of the current three-metre rear yard setback can be exchanged for garden space.
The current definition of food security looks to ensure all community residents have access to sufficient, safe, healthy and culturally acceptable foods produced in a manner that promotes health, protects the environment and adds economic and social value to communities. Council quickly passed first reading of all the related official community plan and zoning bylaw amendments.