Friendships were solidified, tears were shed, and memories were created at the final City of Kelowna Council Meeting for this council term.
Recounting moments of significant pride and rendering nostalgia from the last three years, the eight councillors and mayor Walter Gray took some time at the end of Monday's council meeting to comment on the success and woes of council and to provide some helpful advice for the council term to come.
"More than anything, I will take away the friendships I have with all of you. I've learned so much from all of you, and regardless of what happens on Saturday we are lifelong friends and will always be bonded as a result of this amazing experience. It's been an honour to serve with you and I will cherish this. If this is the only three years I get on council, I'm so proud of what we've accomplished," said councillor Colin Basran.
Words of wisdom were shared by retiring council members and much praise was given to mayor Gray for his leadership and poise throughout his four terms as mayor and two terms as a councillor.
Phot Credit: Amatjit Lalli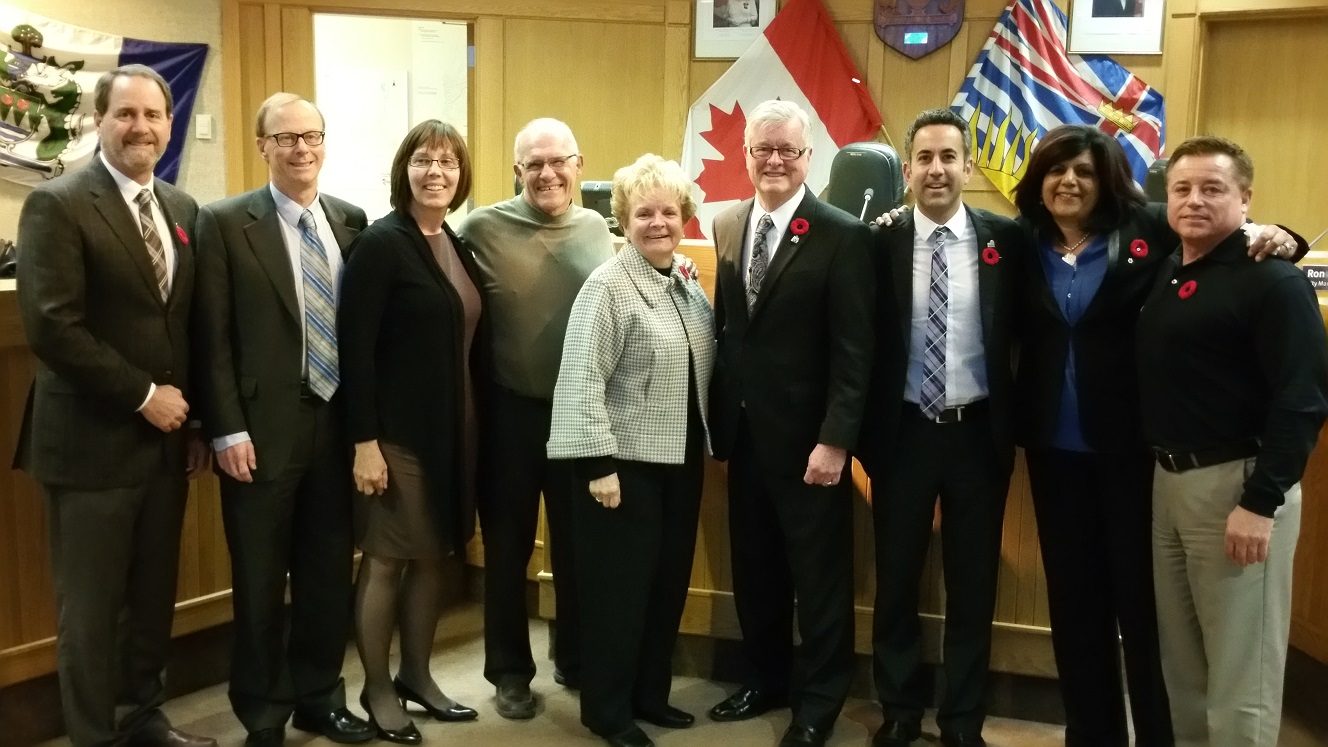 Retiring councillor Robert Hobson shared his final words to council, reminding those who will serve next that it's important to remain true to their convictions and represent the entire City of Kelowna.
"Remember to take the long view, and pledge like the ancient councillors of Athens, to leave your city more beautifully than you found it. Always making decisions not with your head alone, but with your heart also," added Hobson.
Walter Gray concluded the council meeting with his bitter-sweet "swan song," congratulating the accomplishments council has made in this past term and offering council with his recommendations for the future council as he graciously bows out of office.
"An effective and deserving council is not just about bricks, water, and pavement, pathways, and bridges, but its also about promoting efficiency at city hall and knowing how to do business, giving value to every tax dollar spent," added Gray.
Mayor Walter Gray encourages council to keep the social well-being of citizens at the heart of decision making. Gray holds the future of Kelowna with high regard and he is confident in the future council's capacity to propel the City of Kelowna into the future.