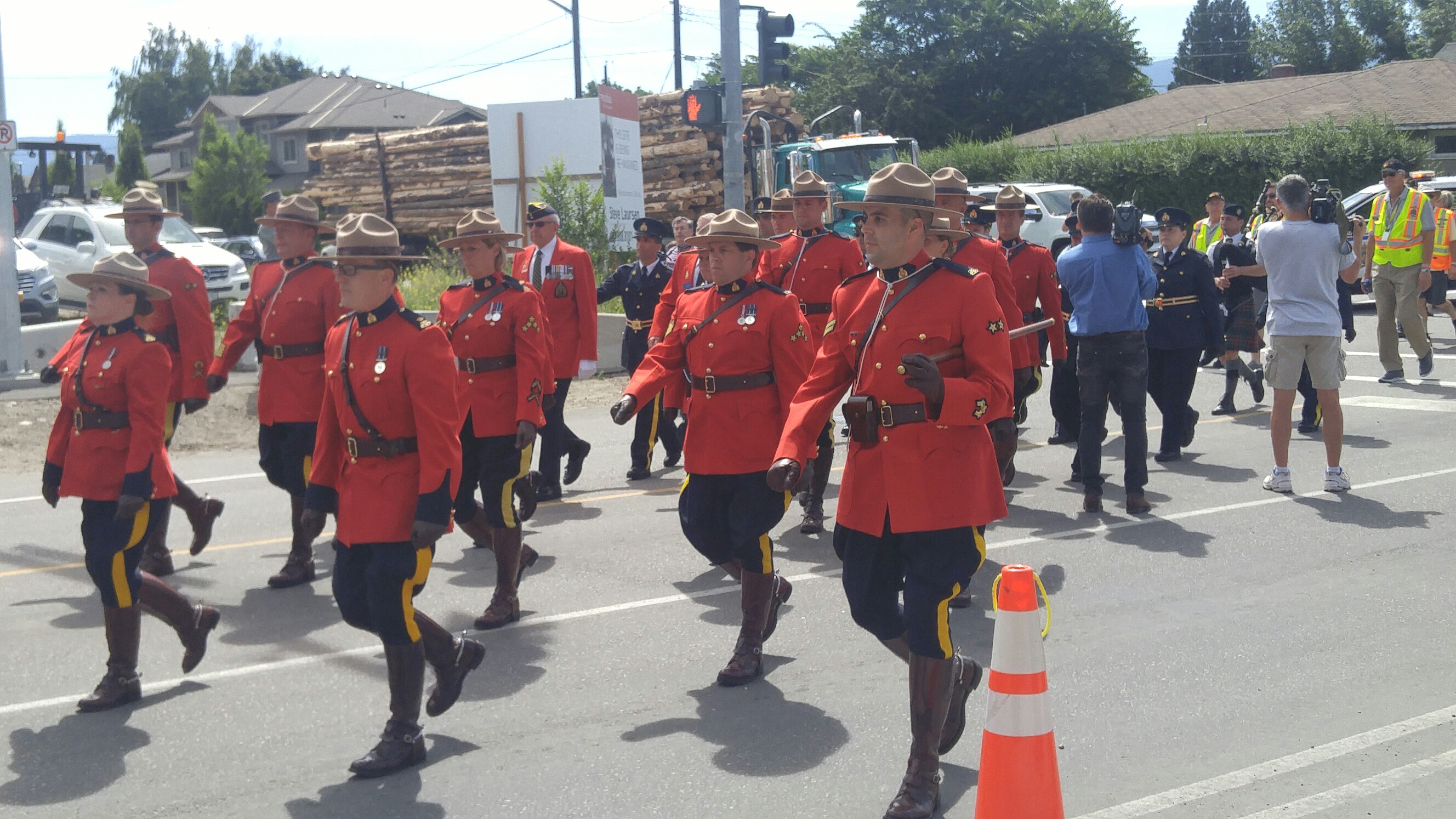 (Castanet) Kelowna RCMP officers marched through downtown streets to their new headquarters, Tuesday. Dozens of passers-by stopped to take in the parade of Mounties in red serge, auxiliary constables, RCMP volunteers and civilian staff from the regional detachment area.
"This is a really big deal for our community. Most importantly, this will allow the RCMP to do their jobs more efficiently and make our community safer," said Kelowna Mayor Colin Basran.
"It's a very proud moment for myself and the other employees of our building to move into such a state of the art facility. This is the first opportunity I have been able to work in a new detachment," said said Supt. Brent Mundle. "The citizens of Kelowna and the city council have done an outstanding job at providing us with a professional building to do police services from.
"I am pleased to have played a small part in securing this new building for the RCMP." Luke Stack
Pictured below L-R C/Supt. Brad Haugli; Councillor Maxine Dehart, District Commander Brenda Butterworth-Carr and Councillor Luke Stack.