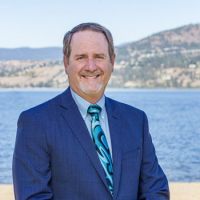 Council able to trim tax hike thanks to $2-million windfall
Kelowna Daily Courier
Ron Seymour
Apr 30, 2018
Last-minute additions to the City of Kelowna's 2018 budget include four new bylaw officers, several financial analysts and the quickened development of a Rutland park.Council on Monday approved a final budget that sets a municipal tax increase of three per cent, down from the 3.6 per cent that was provisionally set last December. About $2 million worth of unexpected revenues provided the wriggle room, which was seized by councillors not only to lower the tax rate but also to fund several new initiatives worth about $1 million.
"I'm really happy to see where council has landed on this budget," Mayor Colin Basran said.
Kelowna's municipal taxes are still below the level of most B.C. communities with populations in excess of 75,000, Basran said.
The four new bylaw officers will work primarily to address social problems in the downtown area. "Not everybody who is on our streets is just down on their luck," Basran said. "There are people doing street-level crimes who are causing problems." Along with increased enforcement of bylaws and an enhanced policing effort, Basran said the city was committed to tackling social issues with a variety of "multi-faceted" approaches including the provision of housing. "Before we take any flak for trying to chase this problem away from one area of the community, we're not," Basran said.
A three per cent tax hike means the owner of a typical single-family home that increased in value by 16 per cent to $641,000 will pay $1,990 in municipal taxes this year, about $60 more than last year.Larger-than-expected revenues from FortisBC, more proceeds from municipal investments and reduced borrowing costs allowed for the tax hike to be trimmed.
"I'm happy to see it below three per cent," Coun. Stack said, referring to the usual city practice of stretching out tax hikes to several decimal places, in this case 2.99 per cent. "I wasn't a big fan of it being over three per cent."
Rutland Centennial Park will get a further upgrade, of nearly $500,000, for expansion of a playground and landscaping improvements. Several financial analysts will be added to the municipal staff.
Coun. Gail Given, a member of the city's audit committee, said the addition of the financial analysts will help ensure the city operates in the most cost-efficient way possible.
"Analysts equal savings, and it means the mistakes will be minimal, hopefully none," said Coun. Maxine DeHart.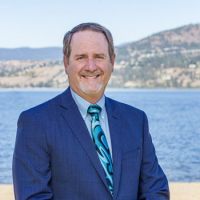 Once burned, twice shy. That's the attitude Kelowna city council seemed to take Monday in deferring acceptance of a master plan for redevelopment of the 20-acre Capri Mall site.
The plan differed slightly, which concerned some councillors still smarting after not getting what they thought they were from the Central Green site.
In an unprecedented, and unusual move, council not only deferred a decision on the master plan, but also gave approval for construction of the first of 14 residential buildings, a 22-storey tower, for the corner of Capri Street and Sutherland Avenue.
Council went back and forth on the merits of the revised master plan for the 20-acre site, a plan that was altered from one approved two-years ago.
Much of the issue surrounds use of the public park, and in particular, and NHL-size ice rink at the centre of the development.
Coun. Luke Stack said he was uncomfortable not knowing whether the rink would be controlled by the developer or the strata council.
"All the density we have supported here was because we were getting some public amenities, but I'm not comfortable at this point that it is a public amenity," said Stack.
"It sounds to me like it's a private amenity that they will let someone use from time to time."
Stack said the original plan had a more "inviting passageway" through the site. It showed how roads and bike paths went through the property and where the transit stops would be located.
"It looked more inviting to the public...now, I'm seeing more of a fortress type of mentality around what could be a private amenity."
Leo Mariotto, president of ICR Projects, the developer of the site, told council the master plan before them is just an evolution of the original. He said the intent is not to change any of the amenities promised two years ago.
He promised public access to the park and rink, saying the intent is for everyone to enjoy the rink, shop and go to a bar, if there is one.
"There's no question we can provide public access," he said.
As for timing, Mariotto said the plan is for the three towers along Capri Street to be built first, with the fourth and fifth towers along Sutherland Avenue to go next.
"The fourth tower would require the food store to relocate.
"Although I can't say the ice rink would start at that time, once the towers along Sutherland are built, it is logical the ice rink would then happen."
But, he said, that logic could change over five, 10 or 20 years.
Despite assurances nothing had chanced, council wanted certainty. They also wanted answers to several questions which were not forthcoming to their satisfaction.
"I have no doubt the developer is coming to us in good faith, but the thing I have is that so many questions weren't answered, I can't, in good faith, go to the public and say I did my job," said Coun. Maxine DeHart.
"This is a huge thing for use...but I just think we need some better answers."
Mayor Colin Basran, one of three on council to vote against deferral, says he likes the new plan, but understood a majority on council want some clarity before moving forward.
"With all the drawings and all the modeling, council just wants to be sure that what's being brought forward is actually what gets built, or as close to it as possible," said Basran following the meeting.
But, we have to remember too that to build this site out is going to require a lot of time. We have to recognize there are a number of things that are going to change over time like market demand, like best practices, like trends, building materials and requirements.
"While there may be an expectation from the public that what's presented should be exactly what is going to be built, but I think what was found out today was it's merely aspirational to a degree and things will evolve over time."
The developer and staff will sit down to try and bring clarity to some of the concerns before returning to council.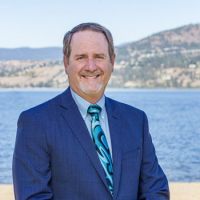 This article appeared in the Capital News. I thought it summarized the many city centre changes I have overseen in Kelowna in recent years.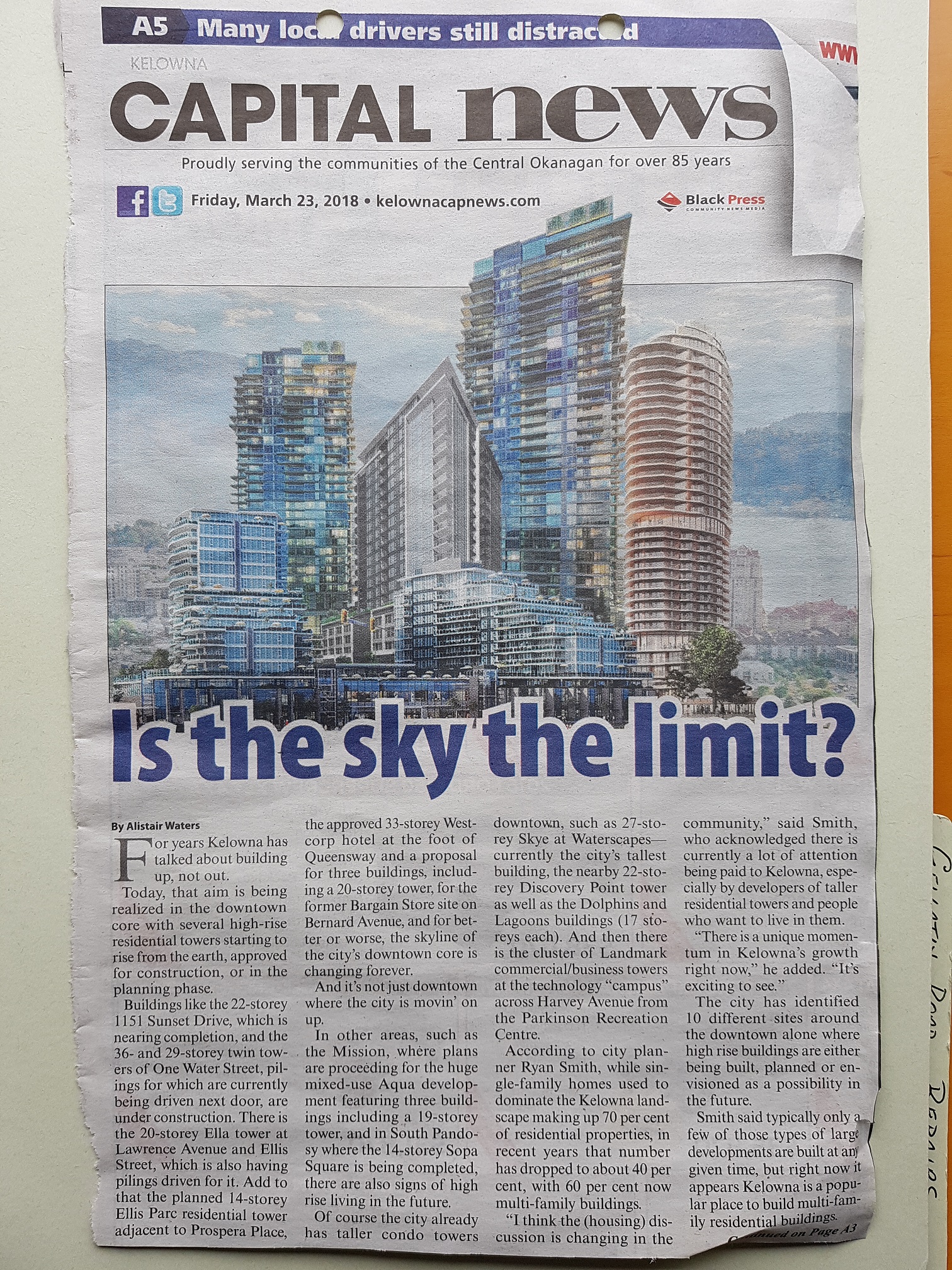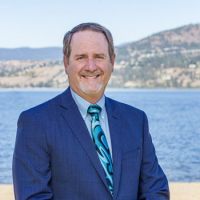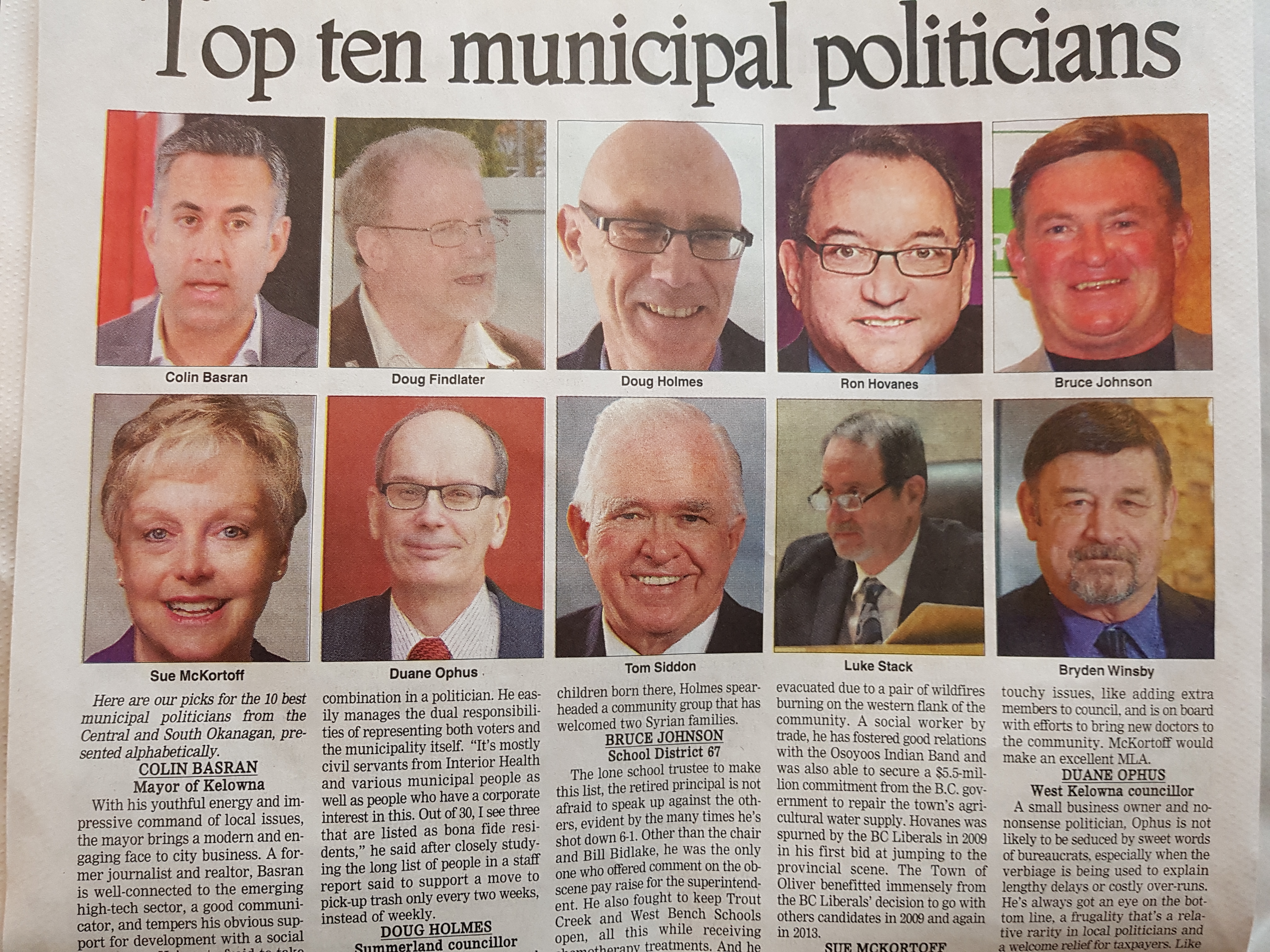 This article was published in the Okanagan Weekend paper on January 13, 2018. I was pleased to be recognized.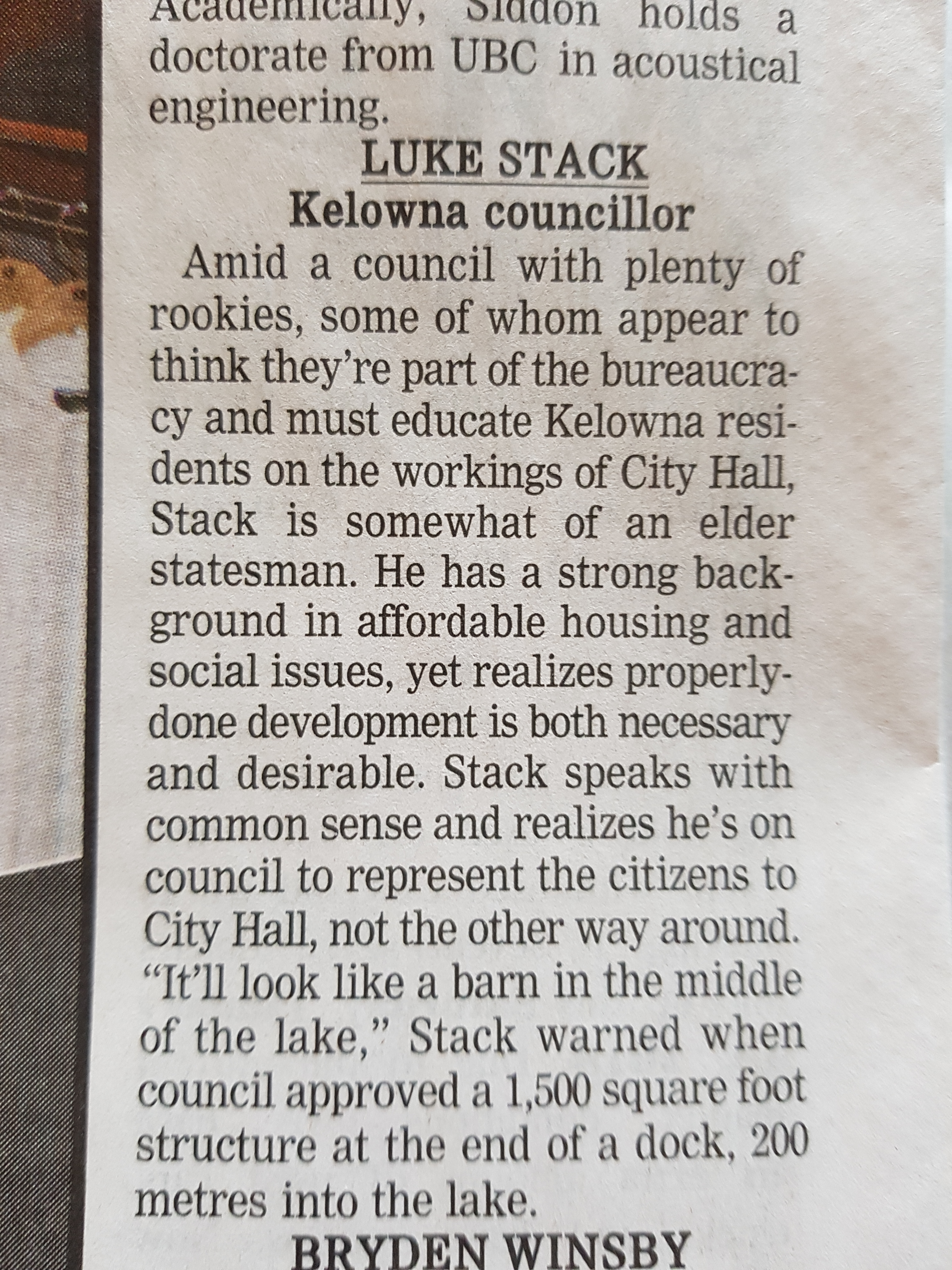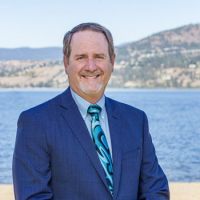 This story was in the Capital News on November 29, 2017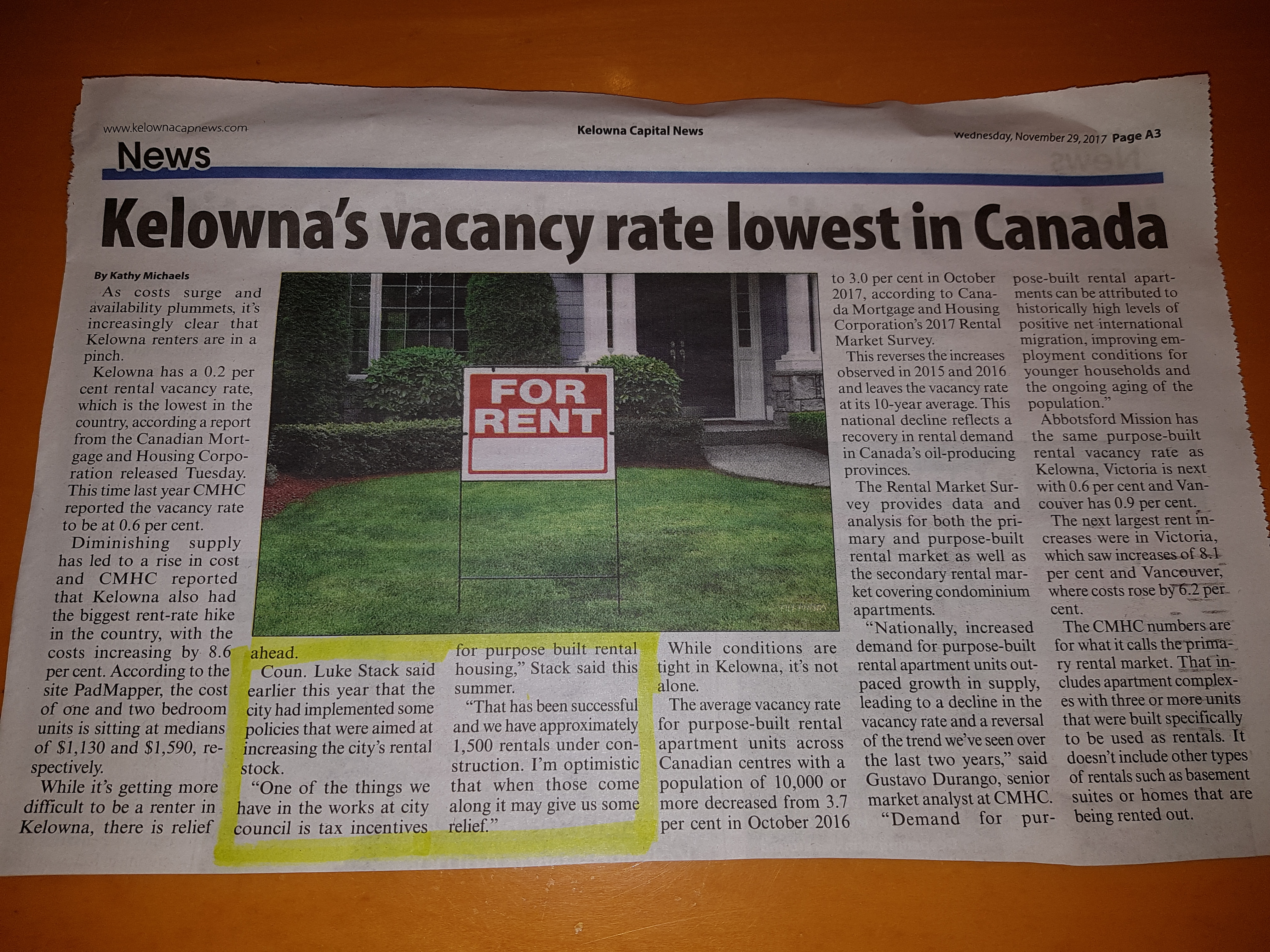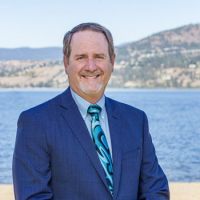 I am really pleased that this new gas heater will warm everyone up at Stuart Park this winter. Thanks to our City staff for taking the initiative.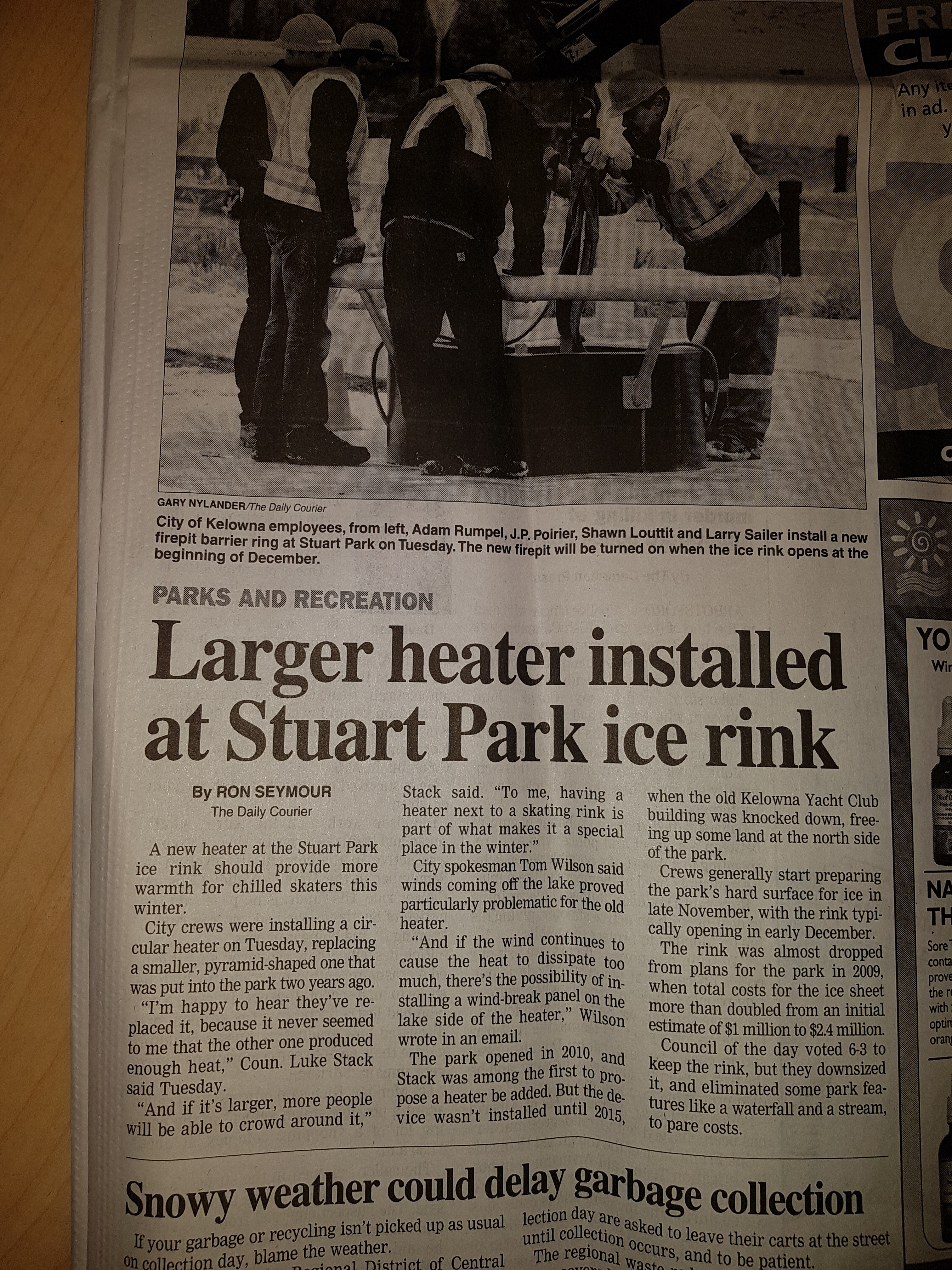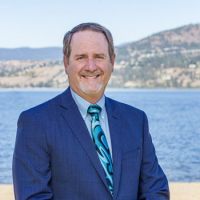 Photo: Nicholas Johansen (From Castanet)
A celebration was held Saturday for the unveiling of a new sign honouring Kelowna's Chinatown. An important part of Kelowna's often-overlooked history is now on display at the entrance to City Park. An unveiling celebration was held Saturday morning for a new sign, outlining the city's historic Chinatown and the contributions Chinese-Canadians have made to Kelowna.
One of the speakers at Saturday's event was Tun Wong, a longtime Kelowna resident who was born in Chinatown, which used to be enclosed by Harvey and Leon avenues and Abbott and Water Streets. Wong's mother, who was born in China, moved to Kelowna as a child in 1929 and raised Wong and his 10 siblings in Chinatown. "I've tried for years to try and get a plaque or a sign to designate Kelowna's Chinatown to honour its past residents and the sufferings they went through," Wong said Saturday. "This sign has far exceeded what I ever had in mind." The last of the buildings in Kelowna's Chinatown were demolished in the 1970s, but the new sign will preserve this history for generations to come.
The sign was designed by Arthur Lo, a retired Kelowna art teacher who sketched the design in 30 minutes during an Okanagan Chinese Canadian Association meeting in 2015.
After two years of planning, the sign was finally installed Friday.
The $32,000 sign was funded in equal parts by the Okanagan Chinese Canadian Association, the City of Kelowna through the federal government's Canada 150 grant and the Central Okanagan Foundation.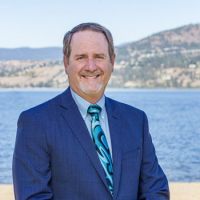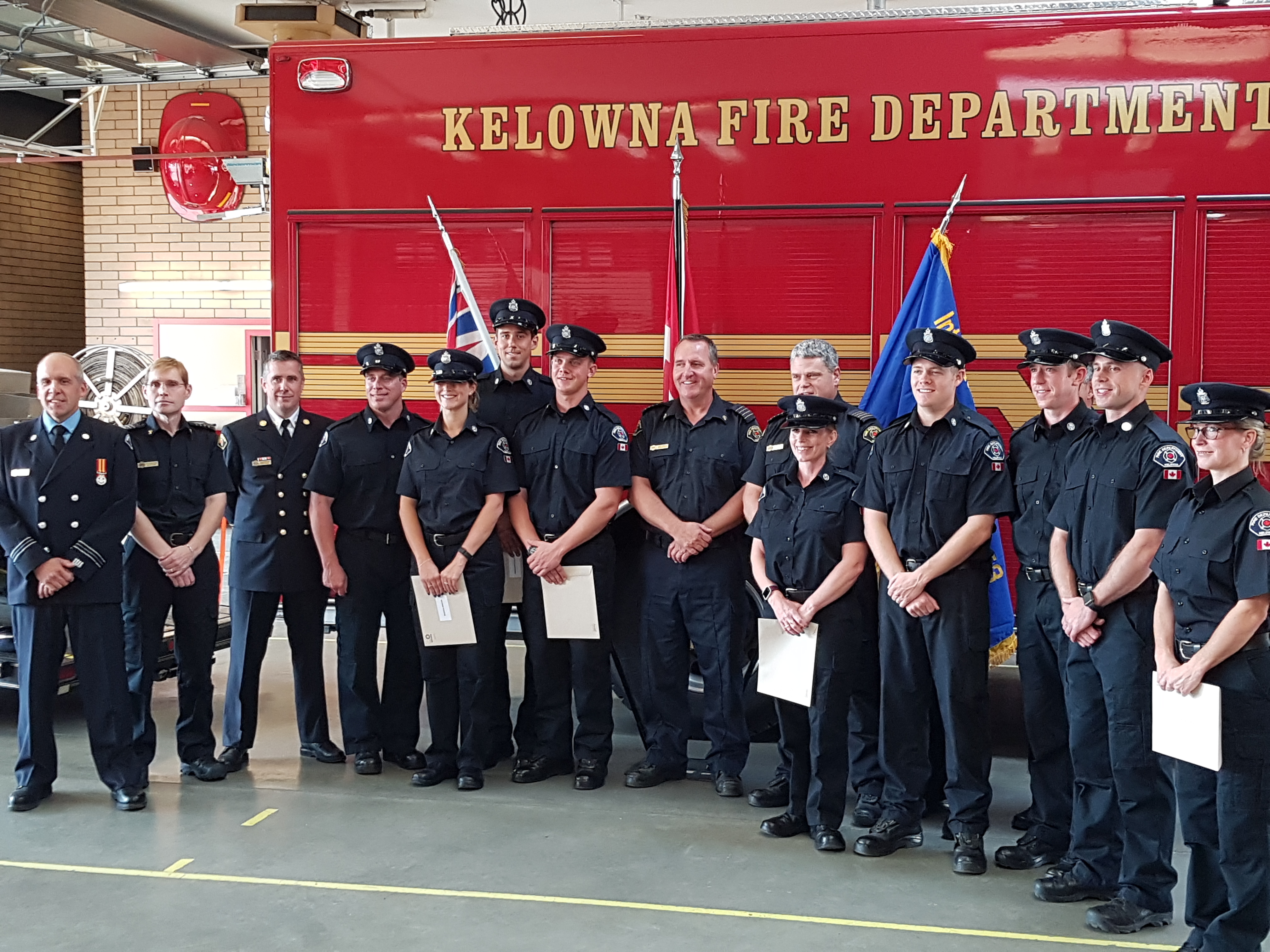 Congratulations to Kelowna's newest recuits. These men and women are joining the Kelowna Fire Department. Today they participated in a ceremony marking the completion of their training. Each was awarded an official hat to mark the transition. Chief Whiting,and all in attendance, were proud to welcome them to the Kelowna Fire Department as both Fire Fighters and Dispatchers.